The most demanded online courses in 2022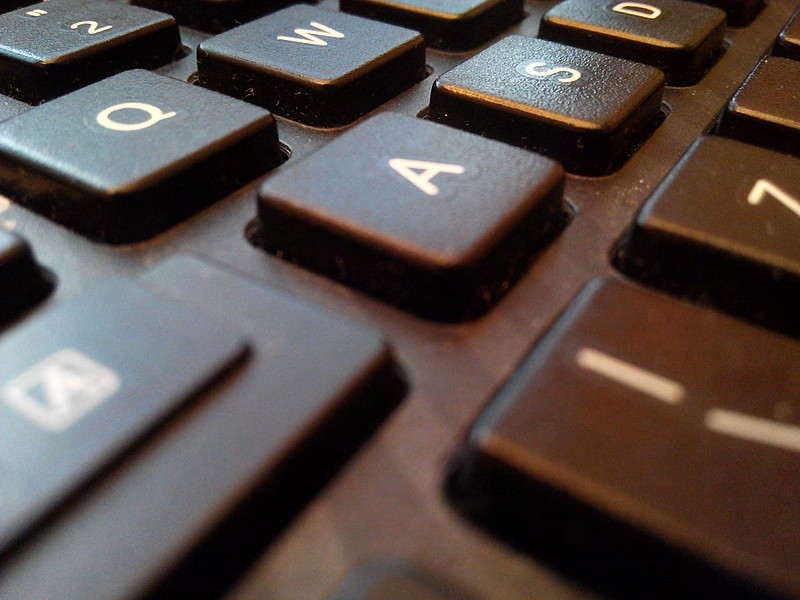 Definitely, more and more people are focusing on online education. It's no secret that online courses are rapidly replacing the standard way to study.
In fact, according to various studies, the demand for online education has increased rapidly, and if you're interested in joining an online course, then this is the post for you.
But first, you need to ask yourself what kind of course you want to do. Plus, if you're really into that topic, you need to wonder if you can transform the knowledge you'll obtain from that course into a business.
Without further ado, keep reading to learn which online courses are the most demanded right now.
Most popular online courses of 2022
If you're like most people, then you're probably searching for the most profitable online courses. Let's face it, it's all about the money, and if you want to take advantage of new skills, then you need to start considering the following courses:
Technology
Technology is constantly evolving, meaning there will always be a demand for new content. To stay ahead of the constant changes, you have to make sure you join online courses that can provide you with detailed information on how technology is growing.
You can start with:
An essential coding course.
A machine learning course.
A web designing course.
A mobile development course.
Marketing
Marketing courses are a significant part of online education these days. However, the topic has become even more relevant in recent years. Regardless of the industry, marketing is beyond necessary to succeed in modern times.
To some degree, experts recommend learning the basics, and this has led to a non-stop development of marketing courses. The fantastic news is that employers and entrepreneurs from all over the world have access to these courses.
Among the most desired courses within the marketing category, there are:
Social media marketing.
Content marketing.
Digital marketing.
Influencer marketing.
Programming
Similar to the rise in technology courses, programming has become an extremely relevant topic these days. You need to be aware that programming represents a window of opportunities.
If you have experience as a programmer, then expect enormous demand for both your knowledge and abilities. The most successful online programming courses are:
Cryptocurrency
Cryptocurrencies are highly demanded nowadays, and you've likely noticed how people talk about Bitcoin or Ethereum. Today, cryptocurrencies have acquired the world's interest, but not many people know how they work.
You can start learning the basics now, and if you end up investing more of your time, you'll comprehend more and more about cryptos. You could start learning about:
Cryptocurrency investing.
Crypto's application in businesses.
NFTs.
Web 3.0.
Arts and crafts
Another popular topic in online education has to do with arts and crafts. There's a never-ending demand for these courses, due to the people's interest in learning modern art and craft skills.
It's vital to make sure you have a variety of courses at your disposal, and because of that, you can cater to a broader range of potential clients. The most in-demand courses related to arts and crafts are:
Painting.
Drawing.
Sculpting.
Scratching.
Health
Health matters to everyone, and as more and more people are looking to improve their lifestyle, the demand for new courses will definitely grow. A few of the most popular health and fitness courses include:
Exercise.
Weight loss.
Nutrition.
Yoga.
Pilates.
Nutritious diets.
Muscle building.
Trading
A few years back trading was not a familiar concept unless you worked on Wall Street, which meant you had access to information. Yet today, almost anyone can turn into a trader.
Trading courses are among the most browsed online courses. Some decided to give it a chance and now they are working full-time as traders.
Meanwhile, others do it on the side. No matter which method you choose, you can be certain there's an increasing demand for these courses.
The most successful online courses in trading are:
Short-selling.
Cryptocurrency and NFTs.
Forex.
Day trading.
Education
Many love to teach and thanks to an online class methodology, they don't have to leave their homes in order to work. Nonetheless, if you want to become a successful teacher then you need to complete several courses.
You can do one of these as a beginner:
Educational technology.
Curriculum development.
Academic psychology.
ESL teaching.
Special education.
Writing and content creation
Think about it, every online blog needed to be written by someone who knew enough about one specific subject. As more people want to start writing and producing content, they need to upgrade their current knowledge to be able to write quality content.
While exploring online you're going to find specialized courses such as:
Copywriting.
SEO.
Content marketing.
Lifestyle
Lastly, lifestyle classes are for people who seek methods to enhance their lives on a daily basis. By learning about dating, self-improvement, mental health and relationships, you'll be capable of helping others with their life issues.
Not many people think of this as a notorious issue.. Yet, as humans, we need to have healthy relationships with one another to give our contribution to the world, and because of this, more and more people decide to participate in courses such as:
Dating.
Parenting.
Relationships.
Anger management.
Goal setting.
Mindfulness.
Meditation.
Final recommendations about online courses
Our goal is to provide you with all the information you need to increase your skill set. Before choosing the proper online course, make sure you know what interests you and what doesn't. That way, you're going to take advantage of every single online class you have.
Ultimately, if you enjoy our content, don't forget to share our information with others who are seeking new prospects. If you're ready to start or continue your online education, we suggest you check out the rest of our posts, in which we cover various topics related to online learning.
If you want to know other articles similar to The most demanded online courses in 2022 you can visit the Online learning category.